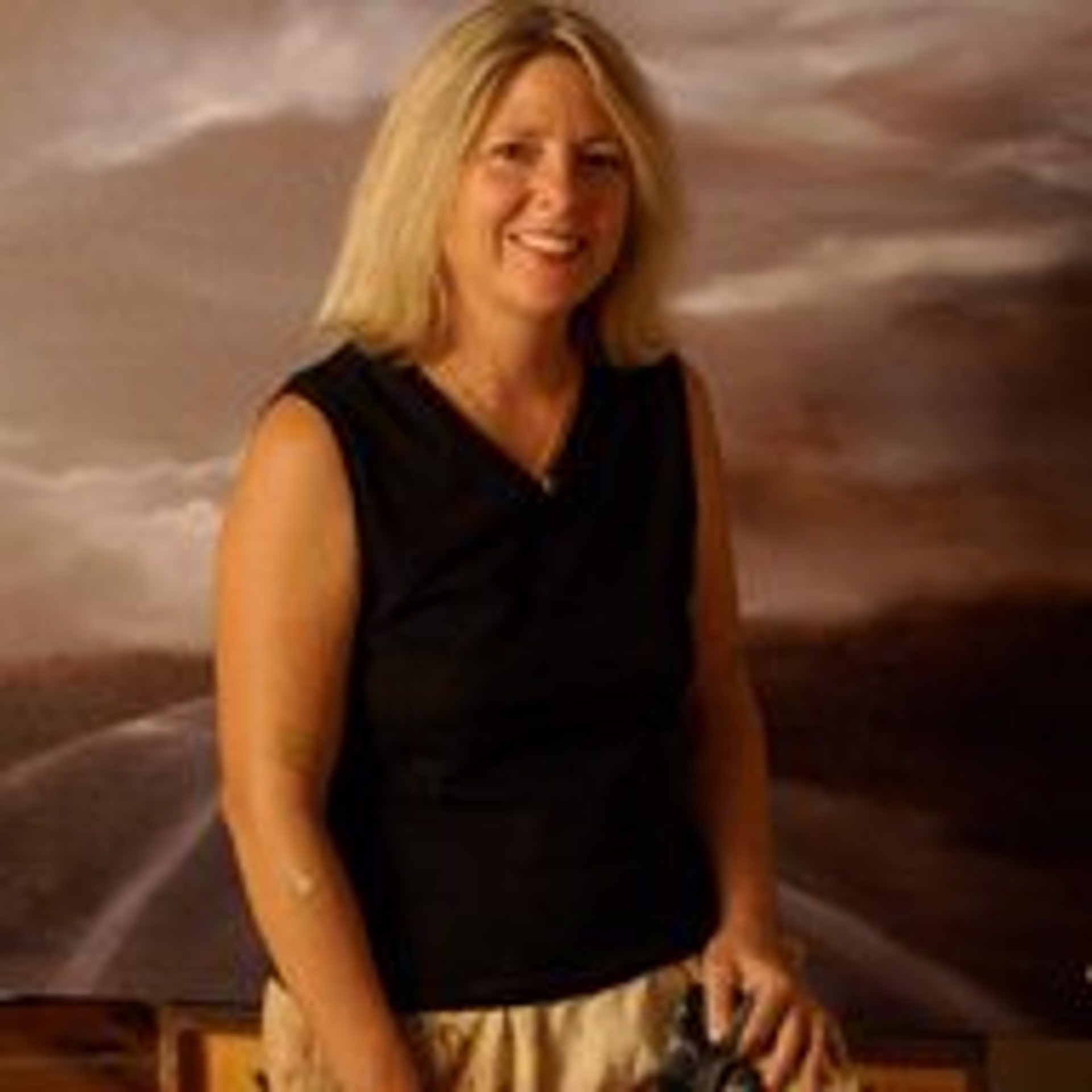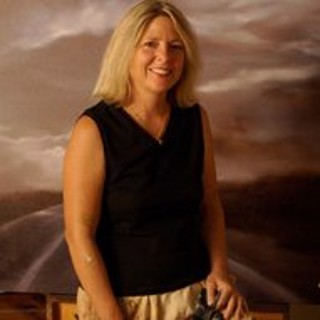 CHERYL KLINE (b. 1956, American)
California born Cheryl Kline has made an impact on the art world with her large abstracted landscapes of the sky. Influenced by Turner, and Hudson River School artists, Kline found her own way of describing what she calls "Operas in the Sky." The series began in the year 2000 as a way to celebrate the millennium and has continued for the past 14 years developing into a dramatic collection of almost spiritual and vibrant impressions of what takes place above our heads every day. This new collection of paintings, "Clouds Got in My Way" offer a unique perspective of the artist's celebration of the grand and awesome skies off the pacific coast and her travels to faraway lands.
Kline earned a bachelor's degree from Woodbury University and finished her studies in painting at the Florence Academy of Art. In 2007 after a stellar year of sales, Kline bought a building in West Los Angeles, and opened "Kline Academy of Fine Art." An Italian style atelier devoted to teaching classical painting and drawing skills to artists of all levels. It includes 2 painting studios and above the academy is Kline's own studio.
Highlights of Kline's career to date have been; a solo show at the Discovery Museum in Connecticut, acceptance into the Royal Academy of Art's summer Exhibition in London, and in 2008 she won an Award of Excellence from the Portrait Society of America. Her work is in collections around the world. She currently has just authored a book on portrait painting techniques "A Treatise on Portrait Painting."
EDUCATION
1998-03 Florence Academy of Art, Florence, Italy Advanced Figure Painting, Portraiture, Advanced Narrative Figure, Plein Air
1991-94 Bruchion School of Realist Art, Culver City, CA Atelier of Jan Saether, intensive, classical study, old masters reproduction
1977 Woodbury University, Burbank, CA Bachelor's Degree in Commercial Art
SELECTED EXHIBITIONS
2019 Chloe Gallery, Women in Art 2019: GREAT Artists Who just Happen to be Women, San Francisco, CA
2019 Chloe Gallery, Art and Winemakers' Dinner Winter Exhibition, San Francisco, CA
2018 Chloe Gallery, Women in Art 2018: GREAT Artists Who just Happen to be Women, San Francisco, CA
2017 Chloe Gallery, Art and Winemakers' Dinner Summer Exhibition, San Francisco, CA
2016 Chloe Gallery, Art and Winemakers' Dinner Summer Exhibition, San Francisco, CA Chloe Gallery, Art and Winemakers' Dinner Winter Exhibition, San Francisco, CA
2014 Lahaina Galleries, Newport Beach, CA "Clouds Got in My Way"
2012 Abra Gallery, Westlake Village, CA
2010 Beverly Hills Country Club, CA "It's a Beautiful Day"
2008 Karen Lynn Gallery, Beverly Hills, CA
2007 La Contemporary, "Oracles," Culver City. CA Cohen Rese Gallery, San Francisco, CA
2006 McLean Gallery, "The Sky...A Constant Canvas" Malibu, CA Landmark Gallery, "Beyond" Terrytown, NY Gallery C, "Dancing Oracles," Hermosa Beach, CA Discovery Museum, "Beyond," Bridgeport, CT
2005 McLean Gallery, "Above and Beyond," Malibu, CA Gallery At Merritt Crossing, "New Paintings" Milford, CT 2002-04 McLean Gallery, Malibu, CA
2000 Stark Kukuchi Gallery, "50 Paintings," Venice, CA
SELECTED PUBLIC AND PRIVATE COLLECTORS
Ms. Oprah Winfrey, Maui, HI
Halle Berry, Malibu, CA
Mr. & Mrs. Ken Starr, Malibu, CA
Ms. Jessica Biel, Santa Monica, CA
Saint Johns Hospital, Santa Monica, CA
Peoplesoft, Ms. Suan Chew, Malibu, CA
Hotjobs.com co-founder - Mr. Thomas Chin, NY
Stephan Pyles Restaurant, Dallas, TX
Ms. Sanela Jenkins, London, England
Mr. William Jones, William Jones Assoc., NY, NY
Ms. Audrey Schlaepfer, New York, NY
"Painting is Romantic… My obsession with the sky; in all its glory, turbulent yet graceful, that moment when the sun is hiding behind a cloud, or the magical hour when daytime has come to an end...is not about simply a sunset. Yet, the simplicity of what is above our heads is so profound to me, that words could never explain my feelings: A complicated mesh of emotion and spirituality: what is God? Who is She? Why am I here? And it makes we want to stop and just breathe. All of us get so wrapped up in things that in the big picture become so unimportant... when sometimes, all we need to do is just look up and experience that beautiful opera in the sky. My passion for painting people is very similar. Discovering every unique soul I am fortunate to paint and be able to describe their psychological and visual impressions with those wondrous globs of color that lay before me is a challenge and adventure I will always cherish. My process is very special and has taken me years to hone. I use only the finest pigments, brushes and surfaces available. I am an advocate for the timeless method of the classical masters where layer upon layer is painstakingly applied. My paintings are not born in a single night and when you see them in person, you will experience the luminous quality that is only achieved by this method." - Cheryl Kline
Read More