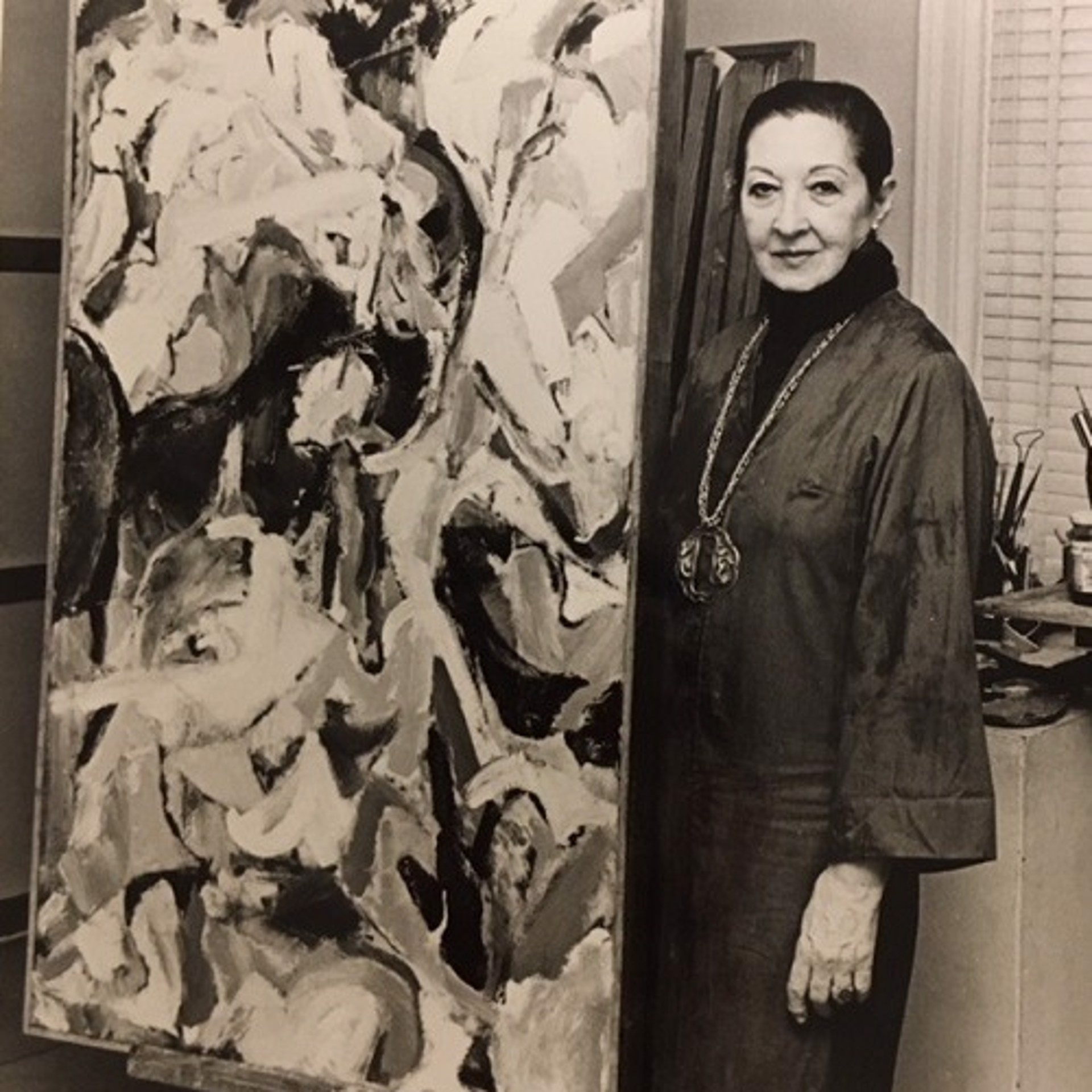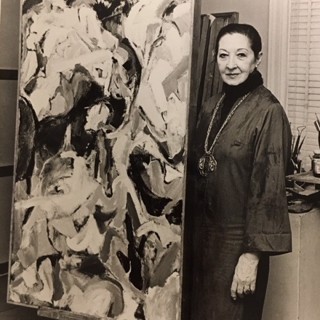 ANNA WALINSKA (American, 1906 – 1997)
Anna Walinska was a woman ahead of her time. At the age of 19, she left NYC for Paris to study painting, lived around the corner from Gertrude Stein, and hung out with Poulenc and Schoenberg. In the WPA era, she founded a gallery on 57th Street, gave Arshile Gorky his first NYC one-man show, danced flamenco at Town Hall to benefit the Spanish Loyalists, and served as Assistant Creative Director of the Contemporary Art Pavilion at the 1939 New York World's Fair. In the fifties, she traveled around the world ... by herself... on prop planes. Her diary of that six-month journey now resides in the Smithsonian Archives of American Art, and includes stories about her adventures with journalist Joseph Alsop, Burmese Prime Minister U Nu, and many other writers, artists, and diplomats. A number of her works were shown during the artist's lifetime at the Jewish Museum in NYC (1957 one-woman Retrospective), MOMA and the Metropolitan Museum, NYC, the Baltimore Museum of Art, and the Museum of Religious Art at St. John the Divine, NYC, including works inspired by Walinska's extended stay in Burma in 1954-55.
EDUCATION
1918 Art Students' League, NYC, NY
1926 L'Académie de la Grand Chaumière, studied with André L'Hôte, Paris, France Musée Luxembourg, independent studies, Paris
SELECTED EXHIBITIONS
1927-30 Salon des Indépendants, Paris
1937 American Artists' Congress, 1st Annual Membership Exhibition, NYC
1942 Metropolitan Museum of Art, "Artists for Victory," NYC
1946 National Academy of Design, "Paintings of the Year," NYC 1956 Museum of Modern Art, "Recent Drawings USA," NYC
1957 Jewish Museum, NYC Baltimore Museum of Art, MD
1960 Monede Gallery, "The Collage and the Figure," solo show, including Shan paper works executed in Burma, NYC
1957-71 Riverside Museum, NYC
1979 Cathedral of St. John the Divine, NYC
1999 Clark University, Center for Holocaust Studies, solo show (posthumous)
2000 Ghetto Museum, Terezín Memorial, Czech Republic (posthumous)
2017 Art Market San Francisco, Chloe Gallery
2018 Women in Art: GREAT Artists who just Happen to be Women, Chloe Gallery, San Francisco, CA
MUSEUM COLLECTIONS
Denver Art Museum, Denver, CO
Smithsonian Institute, National Museum of American Art, Washington, D.C.
Johnson Museum, Cornell University, Ithaca, NY National Portrait Gallery, D.C.
Magnes Collection of Jewish Art and Life at the Bancroft Library, Berkeley, CA
National Museum of Women in the Arts, D.C.
Archives of American Art, Walinska's sketchbooks, journals, travel diaries, permanent collection, YC and D.C.
Jewish Museum, NYC
Rose Art Museum, Brandeis University, Waltham, MA Museum of Religious Art, Logan, IA U.S. Holocaust Memorial Museum, D.C.
Yad Vashem, holocaust memorial monument, Jerusalem
CAREER
1935 Curator, Federal Arts Project (WPA), NYC
Proprietor, Guild Art Gallery, NYC inaugural American exhibition for Arshile Gorky
1939 Assistant Creative Director, Contemporary Arts Pavilion, World's Fair, NYC
1955 Portraitist, commissioned to paint Prime Minister of Burma U Nu
1957 Riverside Museum, NYC, teacher and artist-in-residence
Read More